I was in charge of creating all of the marketing material for Cincinnati's historic Flying Pig Marathon using the recent rebrand. The Flying Pig is one of the biggest marathons in the country, with over 40,000 participants from all 50 states and 26 countries. The project was a HUGE undertaking and it was an honor to have worked on it. 
Health and Fitness Expo, 8,000+ visitors (Information Desks, Entry Archway, Photo Areas and Various Other Large Format Signage)
Billboards (20+ unique designs featured in the Cincinnati area)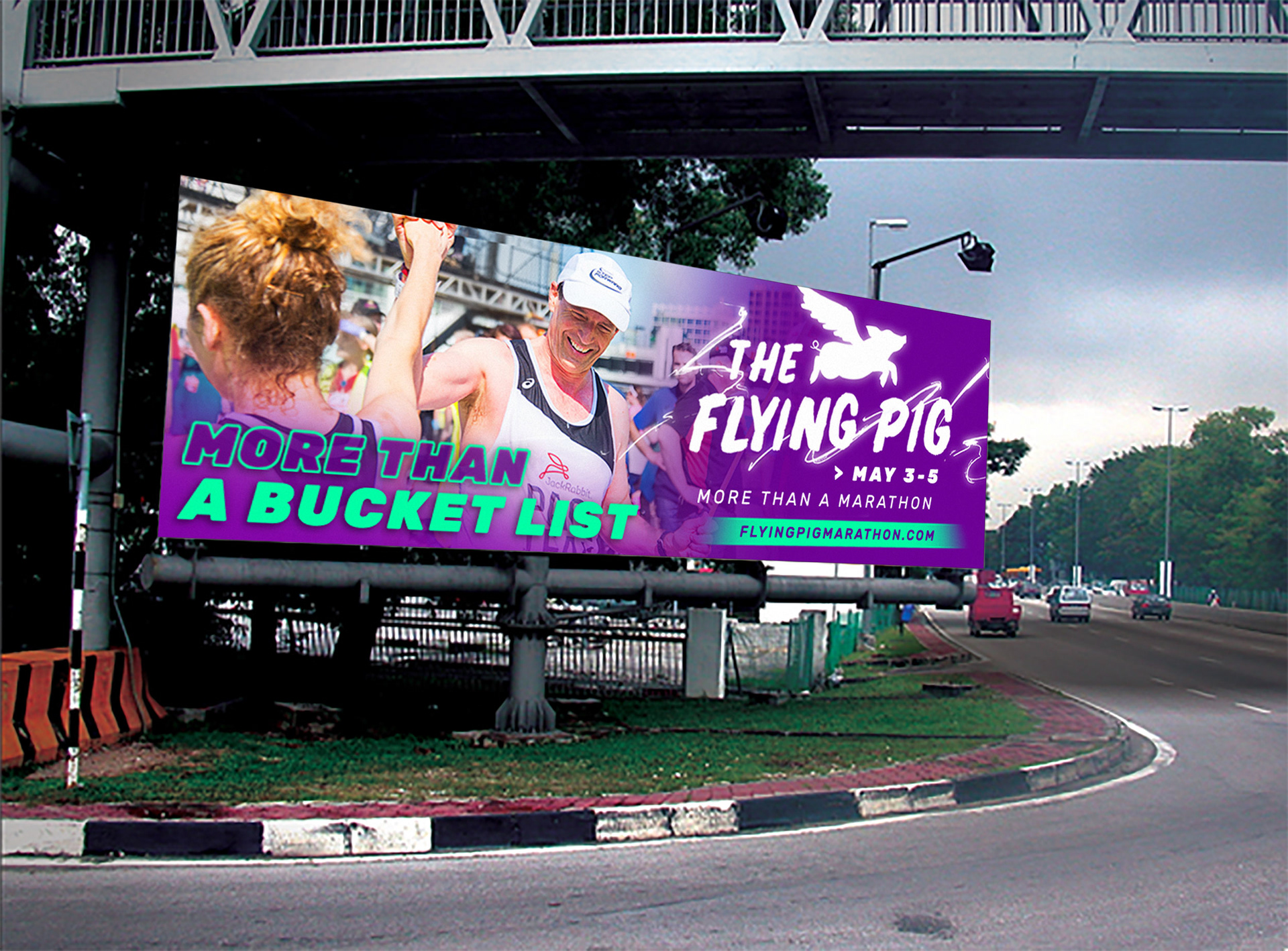 Print Ads (Featured in the most popular Cincinnati publications such as the Enquirer, CityBeat and Cincinnati Magazine)
Social Media (Featured on all FPM social accounts leading up to race weekend, as well as live graphics during the various races)
By The Numbers Infographic (Used on social and in various print materials, sponsored by Procter & Gamble)
Cincinnati.com Digital Ads (Multiple sizes and styles)
OGGO Ads (Featured in OGGO transportation vehicles around Cincinnati)
THANKS FOR CHECKING OUT MY WORK.